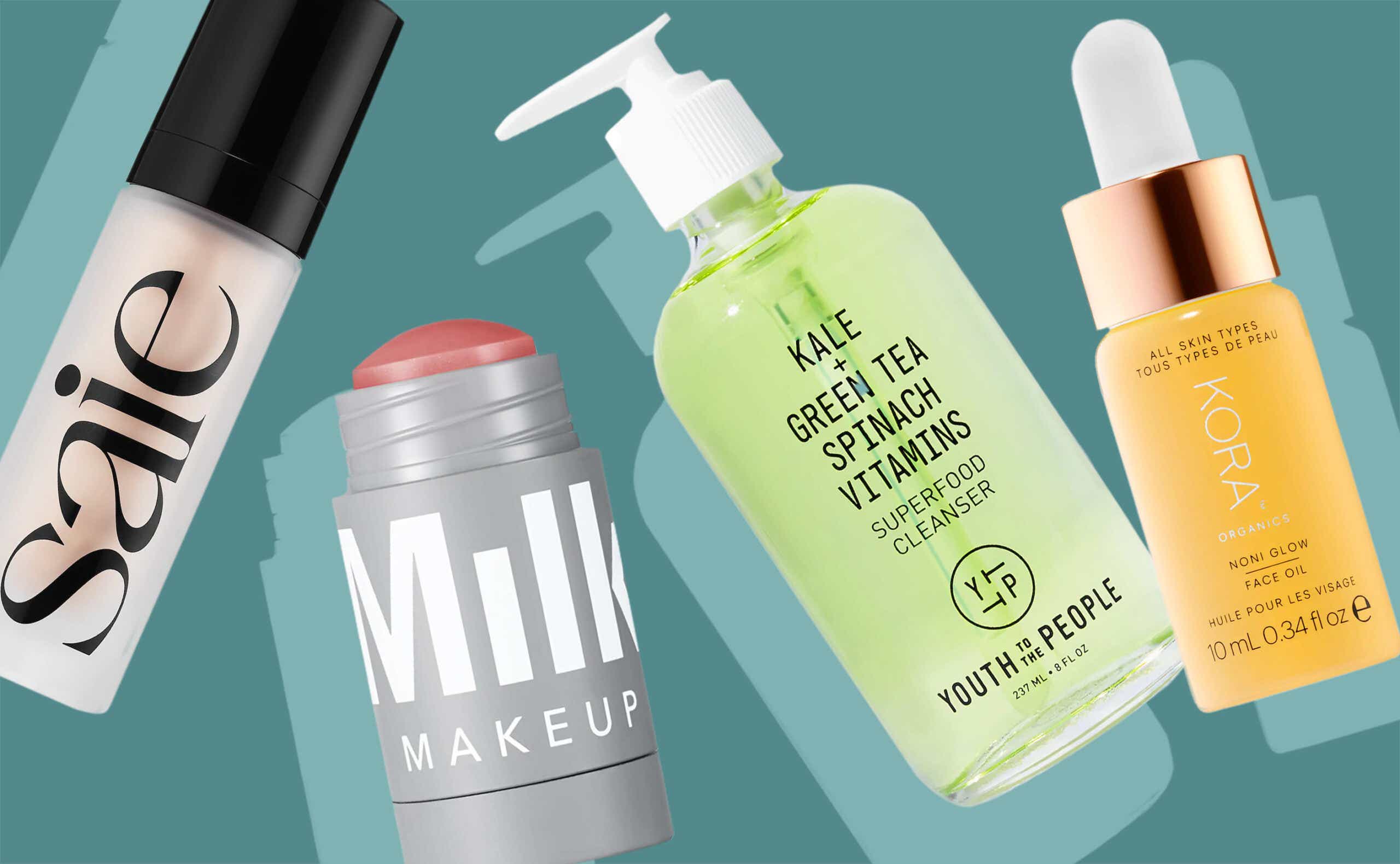 It can be tough to give up on a beauty product you've loved for years, especially if you've been using the same Lancôme mascara since the '90s or lathering Clinique's yellow moisturizer on your face since puberty. But sometimes it's time to move on from what worked yesterday and embrace (cleaner and safer) options that work today.
Although there's no universal definition of what makes a beauty or skincare product "clean" or "non-toxic," retailers like Sephora and Credo define the harmful ingredients (think: coal tar, formaldehyde, parabens, and phthalates) known to be toxic in humans and make sure that a product is free from them before labeling that product as clean or non-toxic — two words that are interchangeable within the beauty industry. (You can find Credo's "dirty list" here and Sephora's stringent guidelines here.)
So if the skincare and cosmetics products you've been filling your cart with contain toxic ingredients, are tested on animals, and/or are harmful to the environment, we'd say it's worth trying out an alternative brand that's making an honest effort to create safer products. The best part is, most of them work just as well, if not better, than their more harmful counterparts.
Lucky for you, our editors are very invested in improving their skin health and have been really into the clean beauty trend, so we have a lot of recommendations. From the go-to's in Bobbi Brown's clean makeup collection Jones Road to TikTok's clean beauty favorite ILIA to the cleansers we can't get enough of, shop the tried-and-true non-toxic beauty products our team is currently swearing by.
The Best Clean Beauty Products, According to Our Editors