Beauty may be in the eye of the beholder, but as long as you're feeling good, you'll be looking good, too. And the thing about the right beauty products is that they should make you feel good—confident, beautiful and ultimately, like your best self.
Of course, you're all those things and more, and you don't need makeup or a 10-step skin care routine to prove that to anybody. But if you're a self-proclaimed beauty nut—ahem, like someone else I know—trying new beauty products is fun with a capital F.
11 Beauty Products Under $50
From defining eyebrow gel and lip tint to the best skin care products for glowing, dewy skin, here are our top picks for beauty products under $50. As always, the prices listed may fluctuate over time.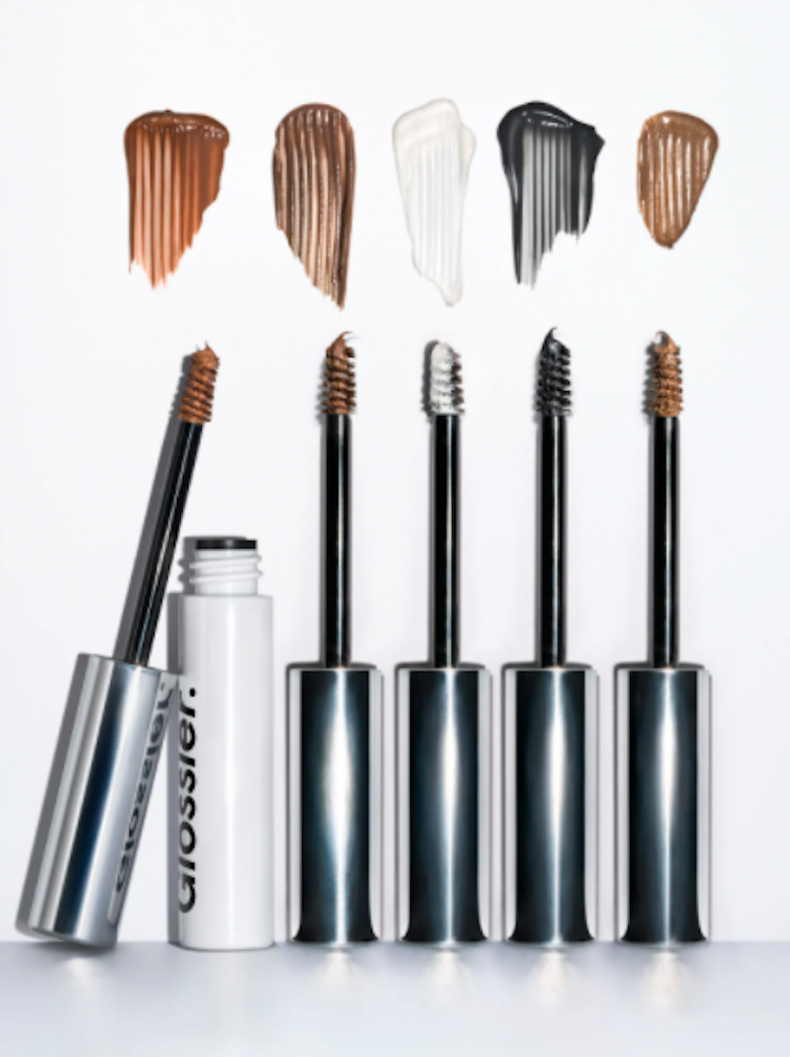 Boy Brow Grooming Pomade by Glossier is a cult favorite amongst aspiring makeup gurus and has been for a long time. That's because it gives the brows that feathered, barely-there look that's as natural as it is elegant. This iconic formula thickens, conditions and is cruelty-free. It's also made without fragrance and alcohol, comes in five different shades and has nearly 5,000 reviews on Glossier.com.
One reviewer wrote, "I have thick dark brown brows that have some sparseness and unevenness, as well as a bit of greying. Boy Brow in Brown is quick to use and makes my brows look perfect with minimal effort, and it stays on all day. It's faster and more natural-looking on me than pencils or powders I've tried in the past, and I use it nearly every day."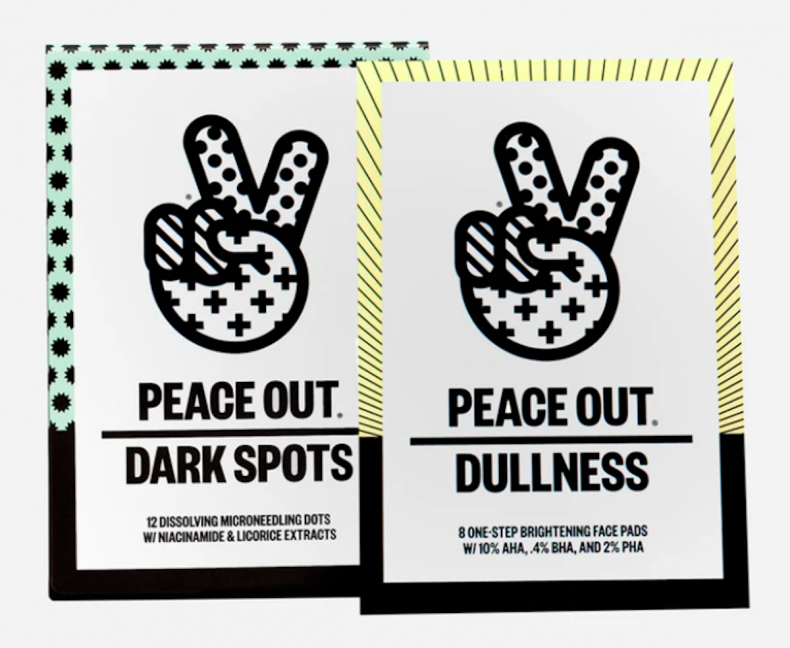 The Peace Out Dullness and Dark Spots Combo Set is the ultimate skin care duo for all of us over 25 (*raises hand in solidarity*). A one-two punch that takes down both your unwanted dark spots (we're looking at you, hyperpigmentation) and an overall dull complexion. The Peace Out Dark Spots feature 12 dissolving microneedling dots full of niacinamide and licorice extracts, which work to lighten any discoloration overnight. Peace Out Dullness features eight brightening face pads with 10 percent AHA, .4 percent BHA, and 2 percent PHA to exfoliate and instantly brighten your skin with two easy swipes. This set is a must-have.
One PeaceOutSkincare.com reviewer raved, "I have been looking for years for something that truly fades melasma and age spots and I finally found it! My age spots have significantly faded and my skin looks young and fresh!"
Buy at Peace Out Skincare for $44.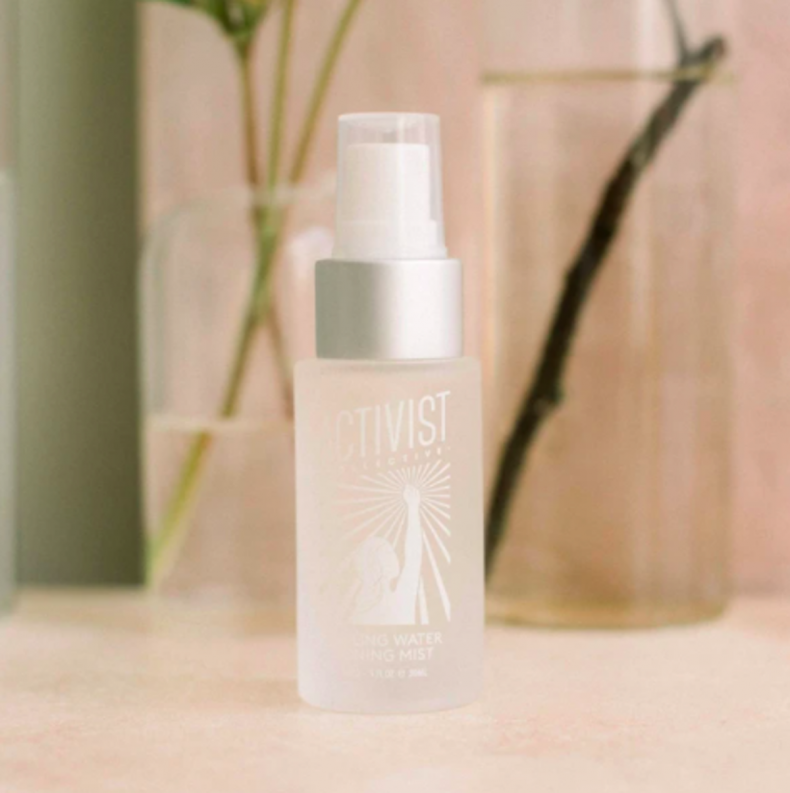 Be as active in your skin care routine as you are in your life. Pink Moon's Activist Collective Healing Water Toning Mist is far superior to other beauty mists. (*cough, cough, it rhymes with Shmario Shbadescu*) Thanks to its safe, non-toxic ingredients and a refreshing cucumber, lavender and calendula scent. Handcrafted in small batches, vegan, cruelty-free, gluten-free and safe to use while pregnant, the Activist Collective Healing Water Toning Mist is beloved for its ability to both calm and hydrate.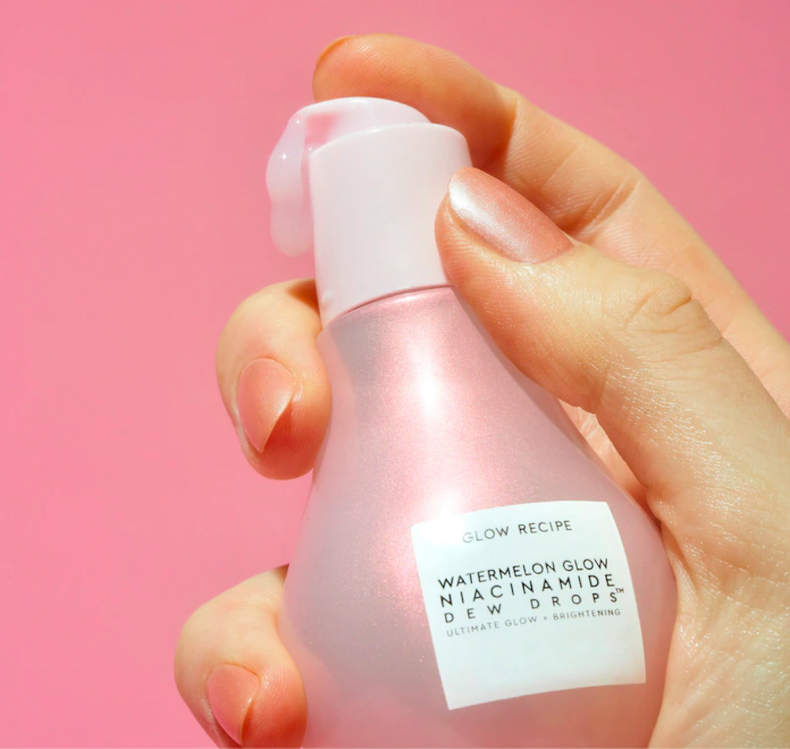 Glow Recipe is a fave brand amongst TikTokers, and it's not hard to see why (it's all in the #results!). Specifically, Glow Recipe Watermelon Niacinamide Dew Drops has quite the reputation amongst those in the beauty community. This certified clean and vegan brightening formula has amassed 1.3K reviews and more than 139K likes on Sephora.com.
One Sephora.com reviewer wrote, "Can't go wrong with the Watermelon Glow Niacinamide Dew Drops. A breakthrough, multiuse highlighting serum that hydrates and visibly reduces the look of hyperpigmentation for a dewy, reflective glow, without mica, glitter or gray cast."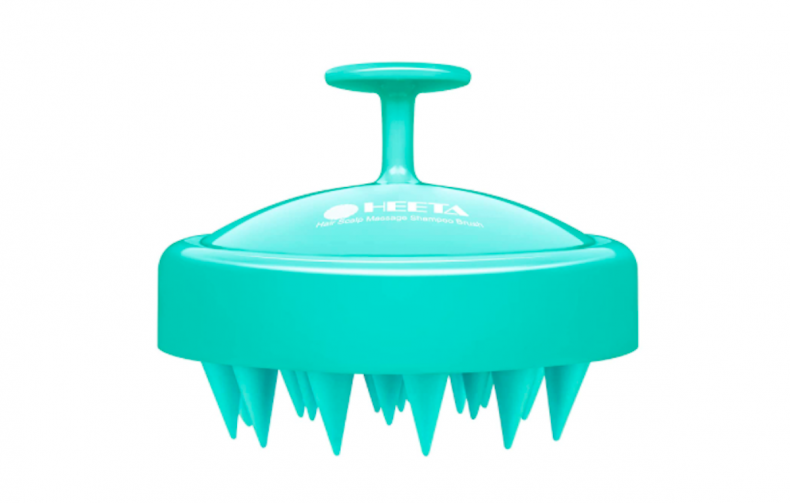 You'll never wash your hair with only your hands ever again! Reviewers don't just adore the Heeta Scalp Care Brush—the 4.6-star rating and 96,374 reviews and counting are proof of which—but most users agree, it's also kind of addicting. Once you wash with a scalp brush, you never go back. Scalp massage benefits may include improved hair growth, itch relief, improved blood circulation, and dandruff prevention.
One Amazon.com reviewer wrote, "I absolutely love this scalp massager. I use it when I put the shampoo on then I scrub my scalp and loosen all of the products from the week. This massager feels so good I look forward to my scalp cleansing process."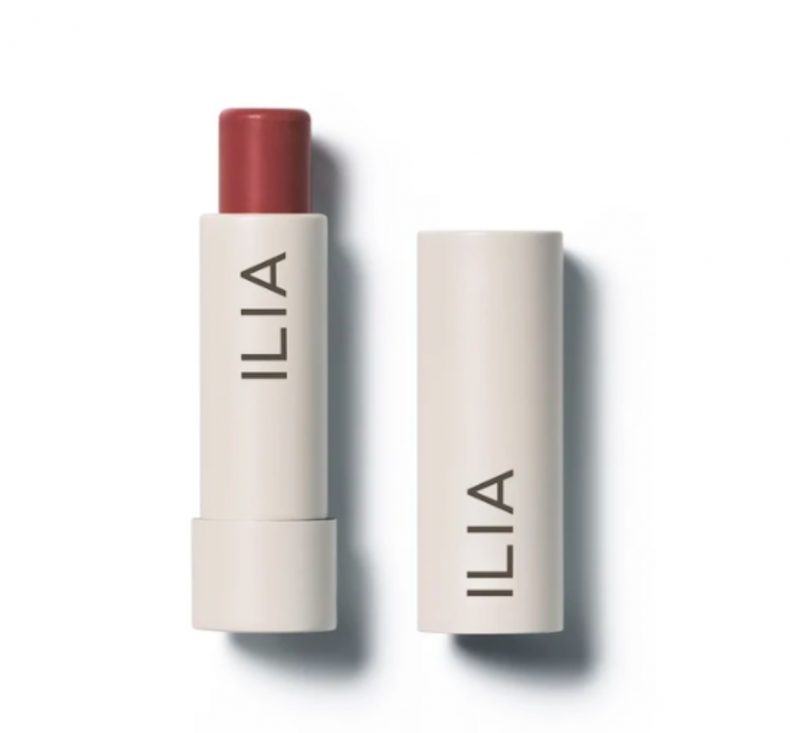 Love a bold red lip but don't love creamy, long-lasting formulas that are impossible to wash off? The Balmy Tint Hydrating Lip Balm by Ilia is your solution. More of a "tint" than a full-on lipstick or even gloss, this highly regarded clean formula is chock-full of moisture-boosting ingredients that offer soft and sheer yet buildable color.
This balm—which won Best Tinted Lip Balm in Refinery29's 2021 Beauty Innovator Awards—has been around for a decade and has still managed to keep its cult-like following even years later.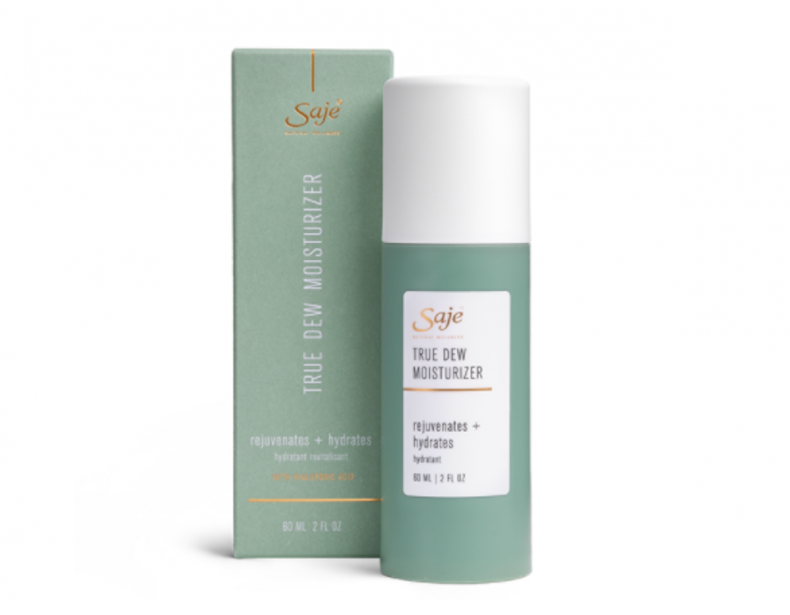 Once you've applied your favorite cleanser, toner, exfoliant and serum, it's now time for a game-changing moisturizer. That's where Saje's new skin care line comes in. If "Saje" sounds familiar, then you're already well on your way to becoming an overall wellness guru. Saje is a beloved essential oil and oil diffuser brand that makes high-quality products that people go ga-ga over. Now, they're venturing into skin care products, and it's really, really working for them! The True Drew Moisturizer is ideal for dry to mature skin, formulated with hyaluronic acid, rose otto and avocado oil.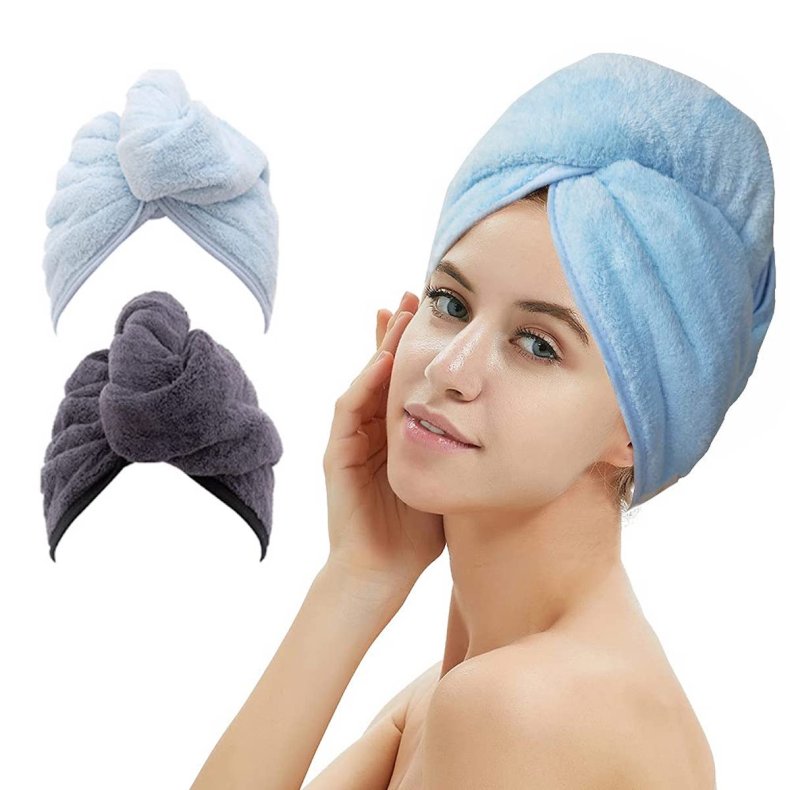 You should never underestimate the power of a towel wrap—especially this one. It's machine washable and made of a high-quality microfiber fabric that's soft and absorbent. Plus, it's got an impressive 4.6-star rating and more than 10,500 reviews on Amazon.com. And the majority of reviewers agree: the Microfiber Hair Towel Wrap dries your hair faster (than it would naturally) and doesn't do half the damage that electric hair dryers do. Plus, reviewers with textured hair specifically love how it doesn't cause any frizz.
One Amazon.com reviewer wrote, "I've been using this hair towel for five months and really like it! My hair is wavy and frizzes easily. I find this towel reduces the frizz that drying with a cotton bath towel would cause."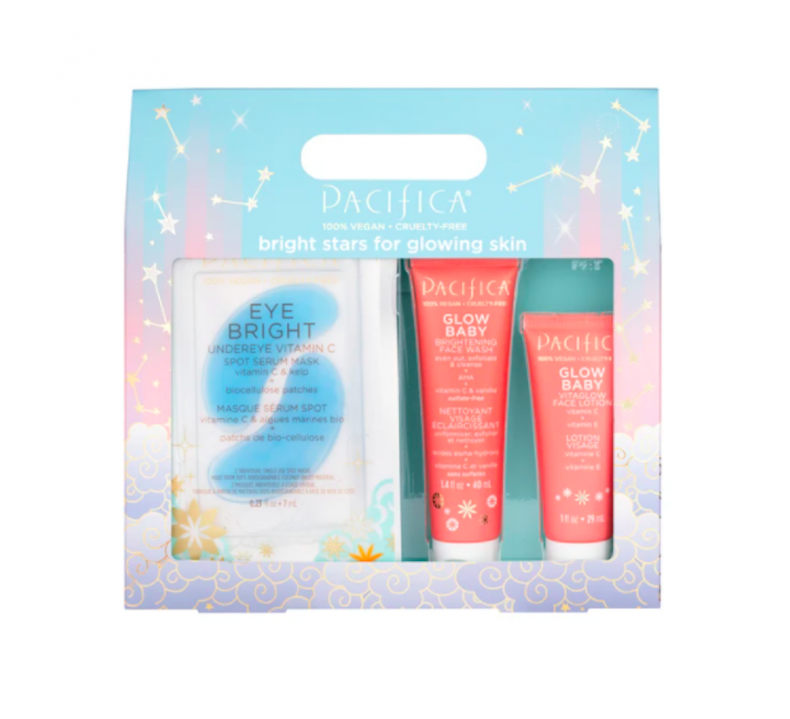 Your skin is about to glow so much. People may ask you if you're expecting! No, but seriously, the Bright Stars for Glowing Skin Set by Pacifica hands you effortlessly glowing skin on a platter. The set comes with Eye Bright Undereye Vitamin C Spot Serum Mask, Glow Baby Brightening Face Wash and Glow Baby Vitaglow Face Lotion. If your skin is looking and feeling dull or riddled with frustrating dark spots, the Bright Stars for Glowing Skin Set is your fast-track to baby-bottom skin.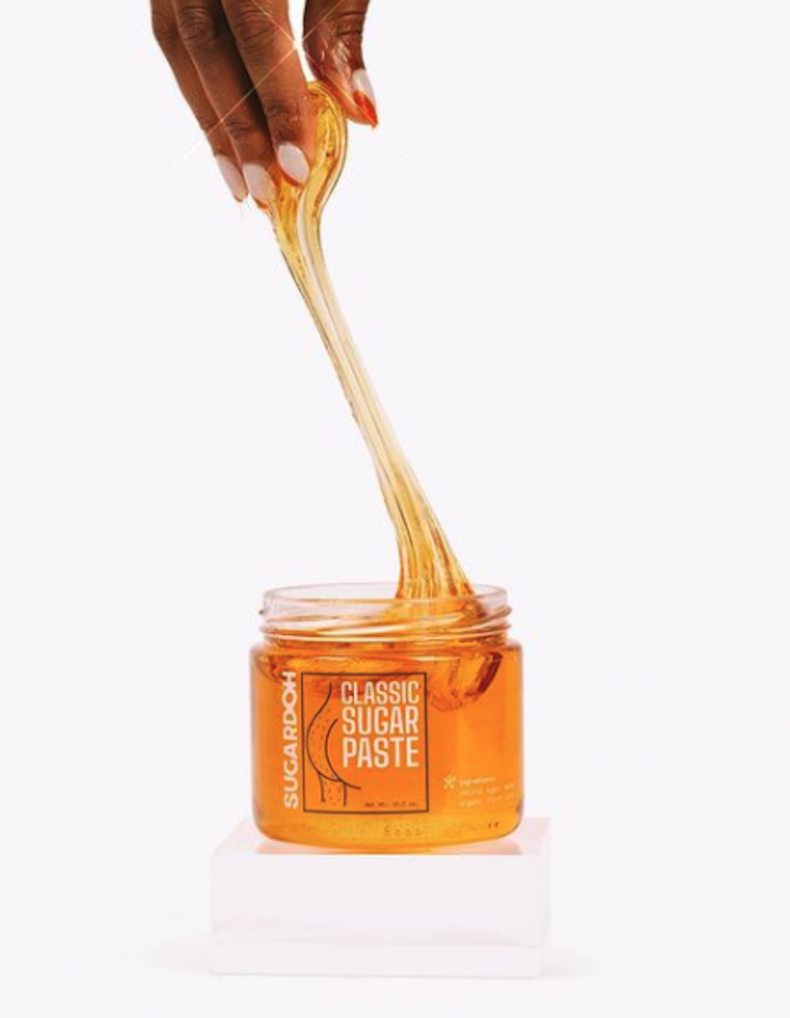 Perhaps you recognize this beaut from TikTok. After all, it just keeps going viral! A plant-based, waste-free, cruelty-free and 100 percent natural at-home hair removal brand, Sugardoh offers a better alternative to waxing. Its ingredients include sugar, lemon, and water—after all, the actual process of using sugar paste for hair removal is called "sugaring," making it an ideal option for sensitive skin.
With millions of views and hundreds of thousands of comments and shares on TikTok, TikTok reviewer @shannon.bruno said, "It's so effective. This probably took me five minutes to do total just on this one armpit. It was so fast, painless and I highly recommend it."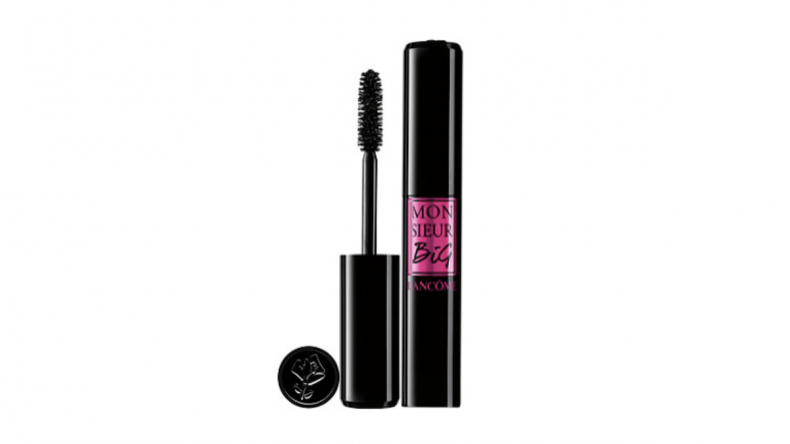 There's no need for glue-on lashes anymore. With Lancôme Monsieur Big Volumizing Mascara, you get the biggest bang for your buck—AKA the most voluminous, natural-looking lashes imaginable. It's better than any luxury mascaras on the market and doesn't clump together like some of the drugstore mascaras do.
One Ulta.com reviewer wrote, "I rarely get excited about mascara as I have such short stubby lashes that it's near impossible to see any effect. When I applied this the first time, I was blown away by how amazing my lashes looked. They were long and voluminous without clumping or being too stiff."
Newsweek may earn a commission from links on this page, but we only recommend products we back. We participate in various affiliate marketing programs, which means we may get paid commissions on editorially chosen products purchased through our links to retailer sites.