Mason Pearson Brushes have been around since 1885.
The brushes have a cult following despite their steep price tag.
Here's why one editor swears by the Mason Pearson's Popular Mixture Hair Brush.
I own (and love) a $240 hair brush. Six years ago, if you had told me I would spend that amount of money any hair tool, I would have told you that you were crazy. However, after owning this brush for years and seeing the benefits of using it regularly, I can't imagine switching. In my opinion, there's only one option in the entire universe that's worth that steep of a price tag, and it's the Mason Pearson Popular Mixture Hair Brush ($240).
I have fine hair that is also on the dry side, and it's also frizzy. I often opt for products that will add moisture but are gentle on my head and scalp. A few years ago I started noticing my hair thinning and shedding even more than usual, and I ended up researching different ways to keep it healthy. I had heard about the Mason Pearson brush for years before I actually decided to purchase it. The first time I read about it online, I was shocked at the idea of spending more than $15 on a hair brush. Then, as the years went on and I recognized that I was replacing that $15 hair brush every year or so, I started to consider investing in something that would last me forever.
For me, one of the biggest selling points of this hair brush was the quality and design. Owners of this brush often boast that they'll pass it down to their children because the brushes are not only beautiful and timeless, but they're sturdy and long-lasting. Multiple generations would know: the brush has been around since 1885 and has an easily recognizable design in its orange pad and premium-grade boar bristles.
The design itself has been imitated many times, but it truly can't be duplicated. Mason Pearson has three different types of brushes, the first is its pure boar bristle brush (recommended for fine to normal hair) its boar bristle and nylon brush (for normal to thick hair), and its nylon brush (for thick hair). The brand also offers multiple sizes of its signature brush, ranging from pocket-sized to large, but I personally own the medium size with a mixture of boar and nylon bristles. The creation of the brush is done over 18 stages, which includes hand polishing and hand embossing, which is one of the many reasons for the high-end price tag.
Although it's easy to become enthralled with the luxurious design, the boar bristles are the stand-out element in this hair tool's secret sauce. The bristles gently massage and exfoliate the scalp, which releases sebaceous oils that are then evenly distributed from the base to the ends of the hair shaft. This helps keep everything on your head smooth, healthy, and hydrated.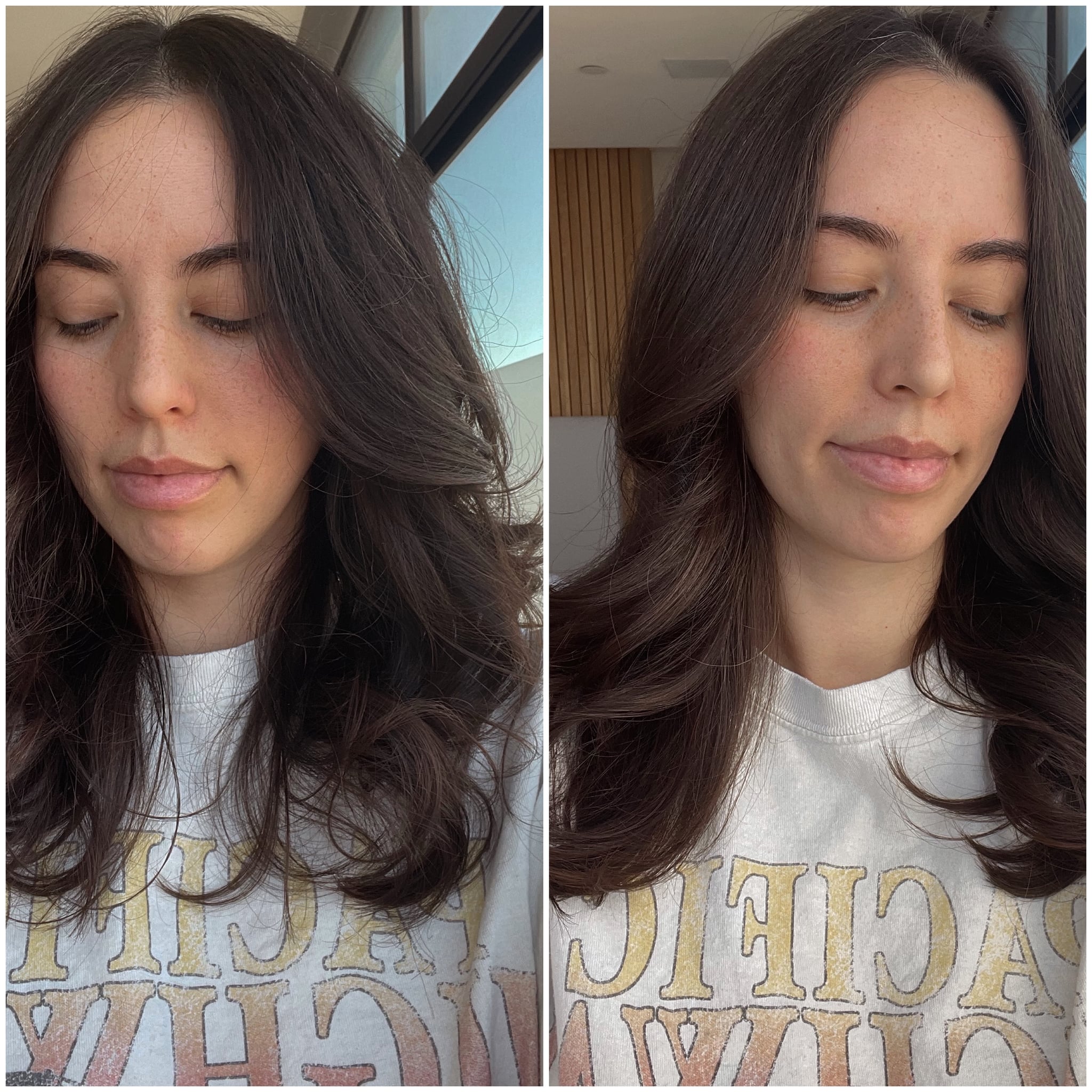 The only downside to this brush is the steep price, but I've run the numbers, and it's honestly worth it. Based on the number of times I was replacing my hair brushes because of their poor quality, this brush will easily end up paying for itself. Plus, I've never had a brush that has actively worked to protect my hair from damage. Not to mention, the design and quality is so sturdy that I even use this brush when giving myself blowouts with a hairdryer, because it can withstand the heat without harming a single bristle. It's also perfect for brushing out my hair after curling it — it gives my hair a shine and makes my curls look bouncy.
Ever since I started using this brush, I don't have any issues with snagging, pulling on tangles, or even ripping out strands — which are all issues I've had with different hair brushes in the past. It is the best example of firm, but gentle. It gets the job done without making my hair suffer. It looks shinier immediately after using this brush, and after continued use, I can say without hesitation that it's helped protect my hair from breakage and unnecessary damage.
I know that if I misplaced or lost this brush, I would purchase it again in a heartbeat despite the cost — because, frankly, a good hair day is priceless.
Rating:

Image Source: POPSUGAR Photography / Renee Rodriguez