TikTok is a great place to find new products — or hacks for how to better use the products you already own. I've purchased a handful of products over the last few months based on recommendations that showed up on my TikTok For You Page (FYP). Now I'm here to let you know, from personal experience, which of these TikTok-famous products are actually worth your money.
---
Top products in this article
Laneige Lip Sleeping Mask, $24 
Fenty Beauty by Rihanna Eaze Drop blurring skin tint, $32
Yeti Boomer 8 dog bowl, $50 
---
I've tested out most of these products, particularly the skincare items, over the course of several weeks to get a clearer picture of how they work for me. My goldendoodle Harle helped test out some TikTok-famous doggie items. 
The mix of skincare, makeup, hair, home, and pet items below are highly recommended by TikTok users. All of these products are items that I've selected, purchased and used on my own, solely influenced by TikTok videos and social media posts.
The best TikTok beauty finds that actually work
Before we jump into skincare or makeup, I do feel that I should let you know a little bit about my skin. I have acne-prone combination skin. There were a few items that worked for me, but might not work for people with dry skin which I'll be sure to point out.
PanOxyl acne foaming wash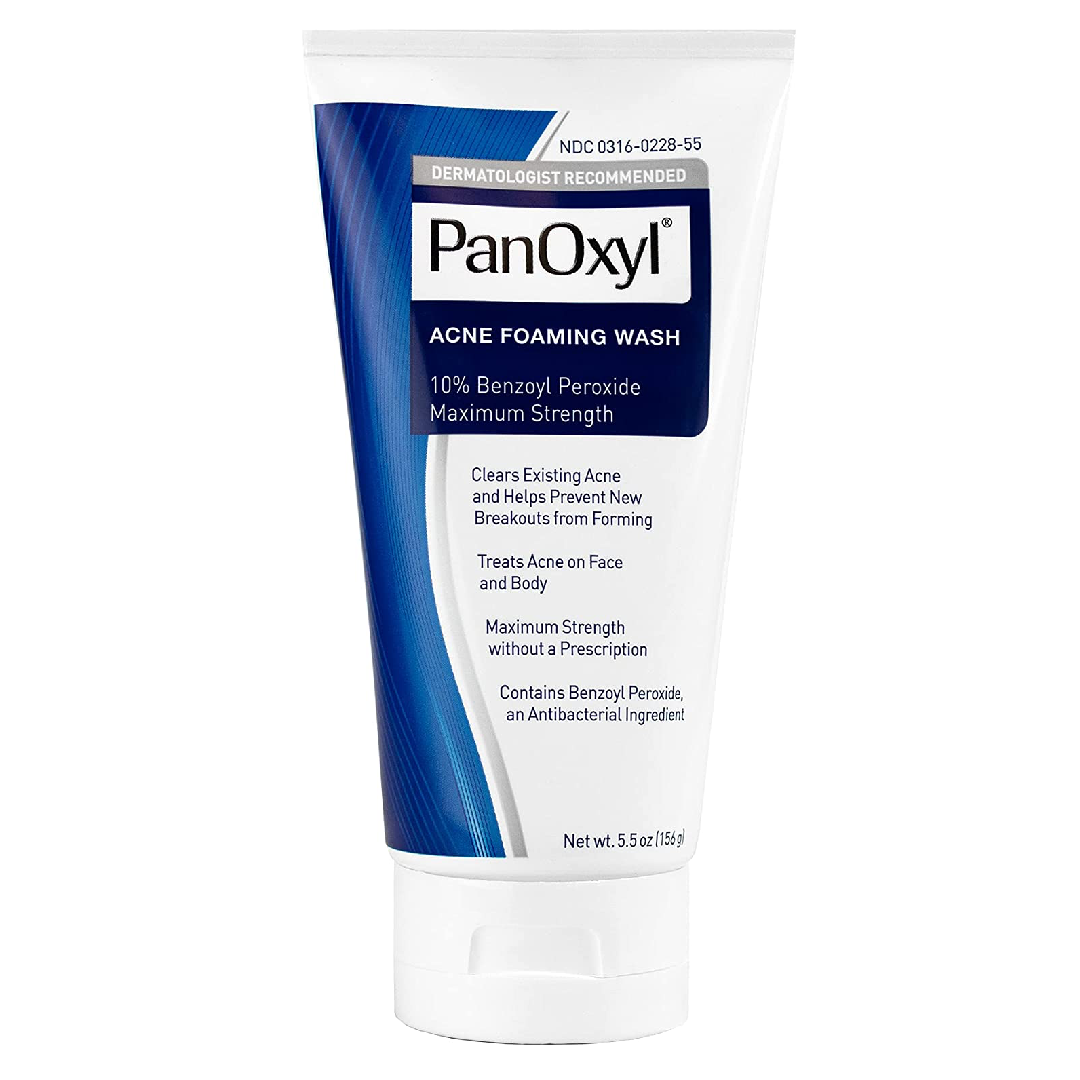 This product went viral on TikTok after singer Madison Beer said that she uses it to keep her skin clear. I'm not typically a huge follower of celebrity skincare. However, after seeing TikTok users posting their own results with the product I had to try it. 
Note that this product can be harsh on the skin. If you have dry skin or have not used benzoyl peroxide before, start with the 4% formula and don't use it every time you wash your face. My skin adjusted fairly well to the stronger 10% Panoxyl formula, but I was already using a 10% benzoyl peroxide product as a spot treatment.
This product did improve the texture of my skin and also seemed to reduce redness. Some people on TikTok (like this user) showed improvement over a five day period. For me, it took several weeks for me to see meaningful results. Try to be patient and give the product plenty of time to work.
PanOxyl acne foaming wash (4%), $9 
PanOxyl acne foaming wash (10%), $9
---
Laneige lip sleeping mask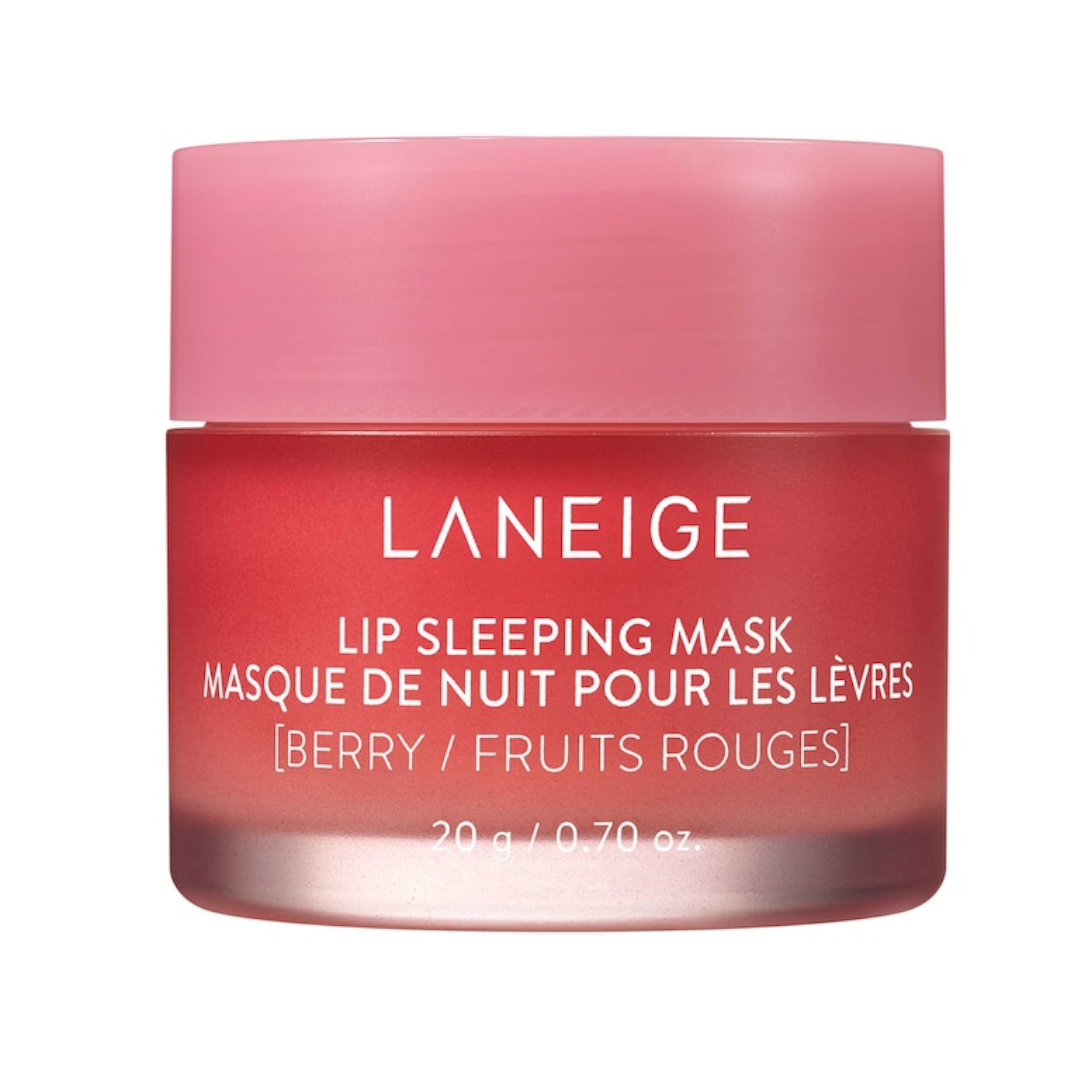 I've been seeing this lip sleeping mask all over my For You Page for about the past year, and finally decided to try it. The Lineage lip sleeping mask does have a thicker formula.  I personally like it, but some people may find it a bit heavy.
When I first applied it, I was worried that it would be messy. I'm a fairly active sleeper and didn't want to wake up with lip mask all over my pillowcases or stuck in my hair. Thankfully, it seems to stay put quite well.
The lip mask is technically meant to be used while sleeping – though some TikTokers do like to use it at all times of day. I actually like to reapply it in the morning and wear the mask while I walk my dog. Because we start early here at CBS Essentials, it can still be a bit cold and dark when me and Harley go on our morning walk which can dry out my lips. Keeping it on for a little while in the morning also helps me prep my lips for more drying lip products like matte liquid lipsticks.
I think that this product is going to be especially helpful for keeping me hydrated during those cold early morning walks as we head into fall and winter. I definitely recommend adding it to your back-to-school or holiday shopping lists.
Laneige Lip Sleeping Mask, $24 
Laneige also offers a lip balm if you want something a bit lighter but still hydrating for daytime use. I added this to my basket along with my lip mask and my beloved Laneige Vitamin C cream because I needed to add one more item to my cart to qualify for free shipping. I've been enjoying it so far. The balm gives a nice glossy look with a light tint.
Laneige Lip lip glow balm, $17
---
Rare Beauty Liquid Touch weightless foundation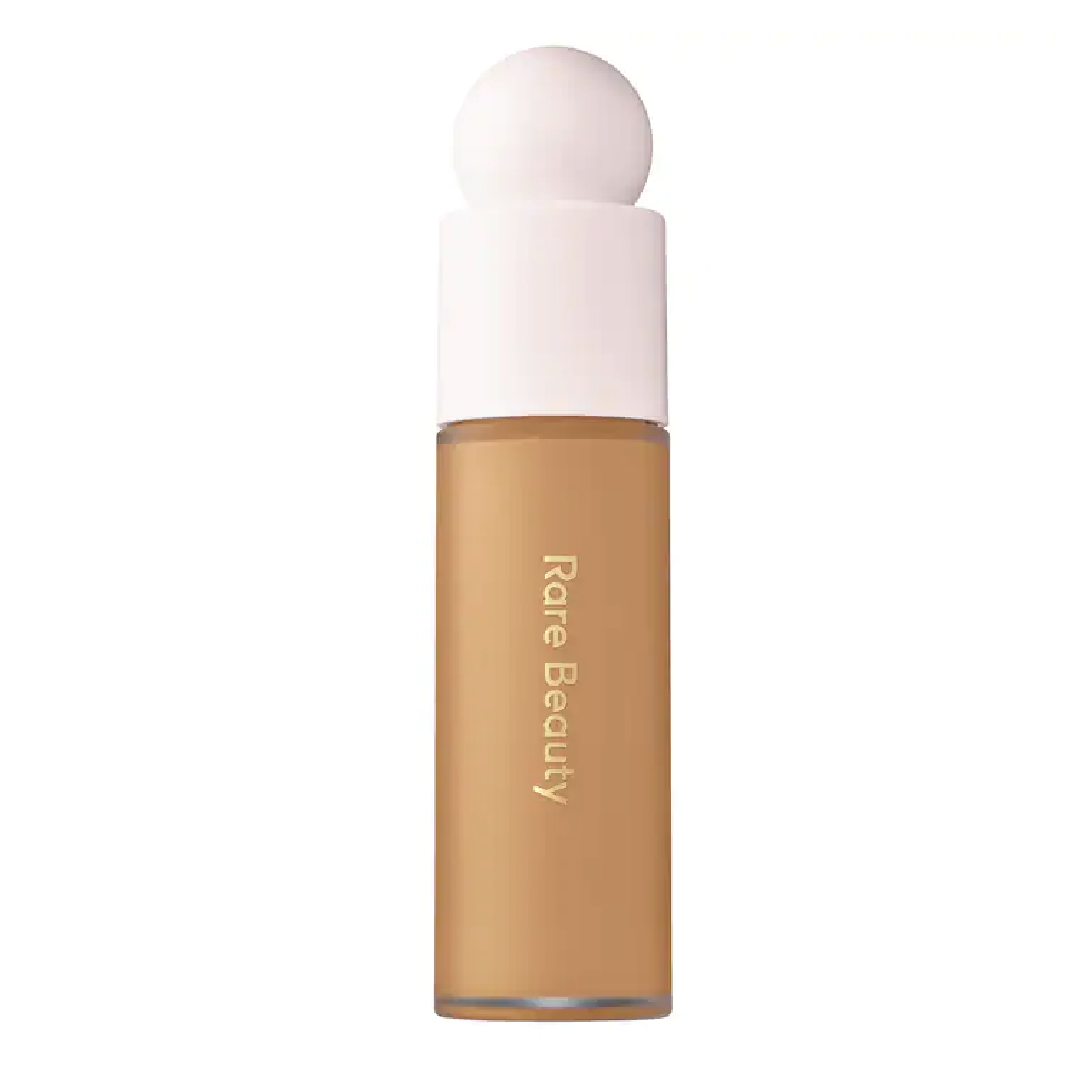 Rare Beauty is all over TikTok. The founder, Selena Gomez, often pops up on my feed with her own makeup tutorials using Rare Beauty products. I decided to try the Rare Beauty foundation because I was in need of a light and glowy foundation.
The product goes on smoothly and offers buildable coverage. The foundation has a dewy finish which I find quite pretty, though you can get a more matte look with the right setting powder.
The foundation feels really nice and lightweight on the skin, so it's great for people that don't normally like the texture or feel of foundation. I'll definitely keep this in my collection for days that I want lighter, more natural coverage. It didn't quite cover my breakouts, but you can always add some extra concealer if needed.
Rare Beauty Liquid Touch weightless foundation, $29 
---
Fenty Beauty Eaze Drops skin tint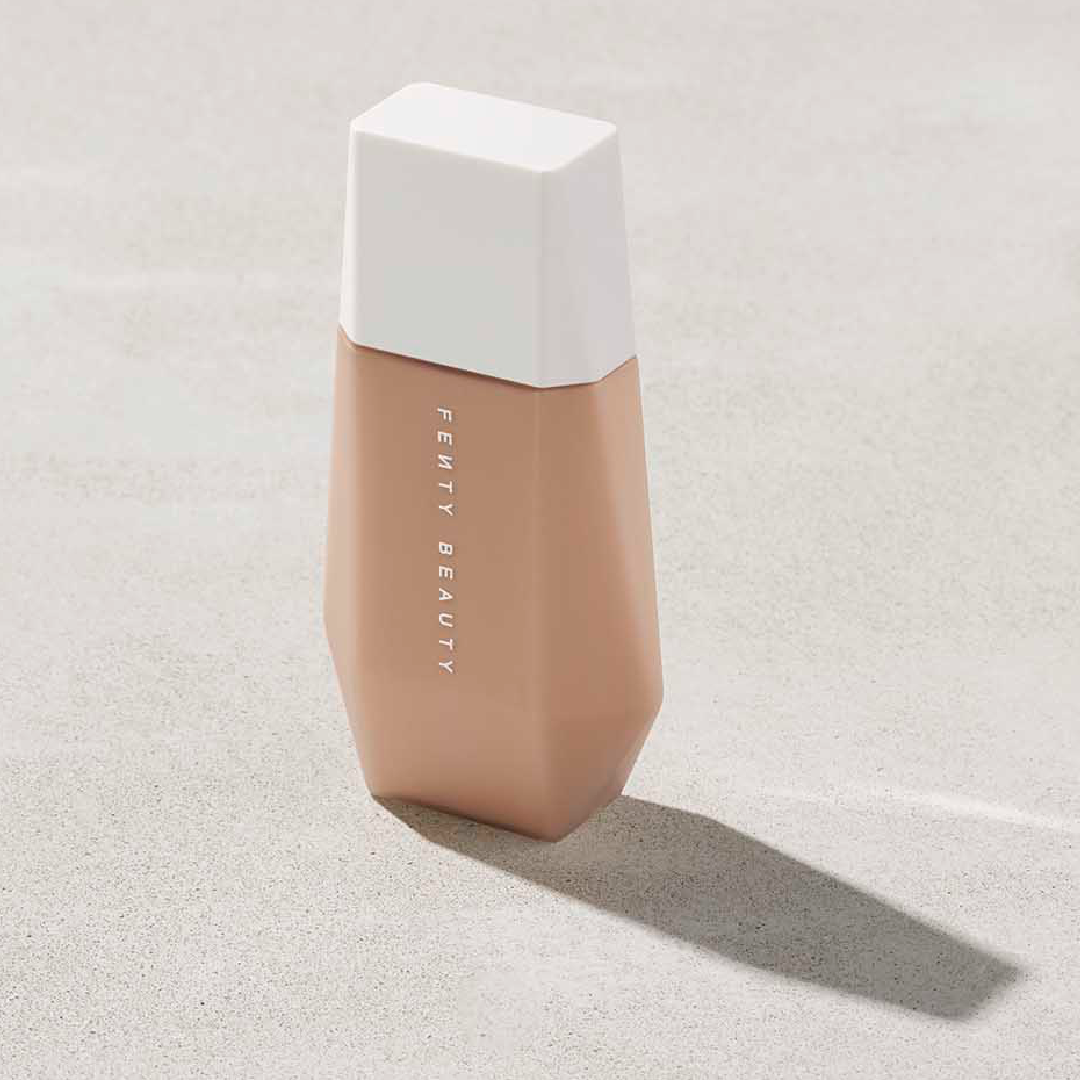 I've been a fan of Rihanna and Fenty Beauty for a long time. I tried the Fenty Beauty Pro Filt'r foundation when it first launched and it's still one of my favorite full-coverage foundations — and probably the one that matches my skin the best. When I saw the skin tint pop up on my For You Page, I decided to give it a try.
This tinted moisturizer is formulated for people with oily skin. I get a bit oily in my T-zone (especially around my nose), and this product holds up well for me throughout the day. I definitely notice that I have to prep and hydrate my skin better for this product than for other tinted moisturizers. If you have dry skin this product may not work as well for you, but if you have oily skin, I think you'll love this formula.
I always appreciate that Fenty Beauty gives a wide shade range. I've tried some foundations and tinted moisturizers where even the lightest shade looks too dark or orange on me, but this tinted moisturizer was a good match. The product features an impressive solid shade range on the darker end, as well. 
Fenty Beauty by Rihanna Eaze Drop blurring skin tint, $32
---
Olaplex No. 6 bond smoother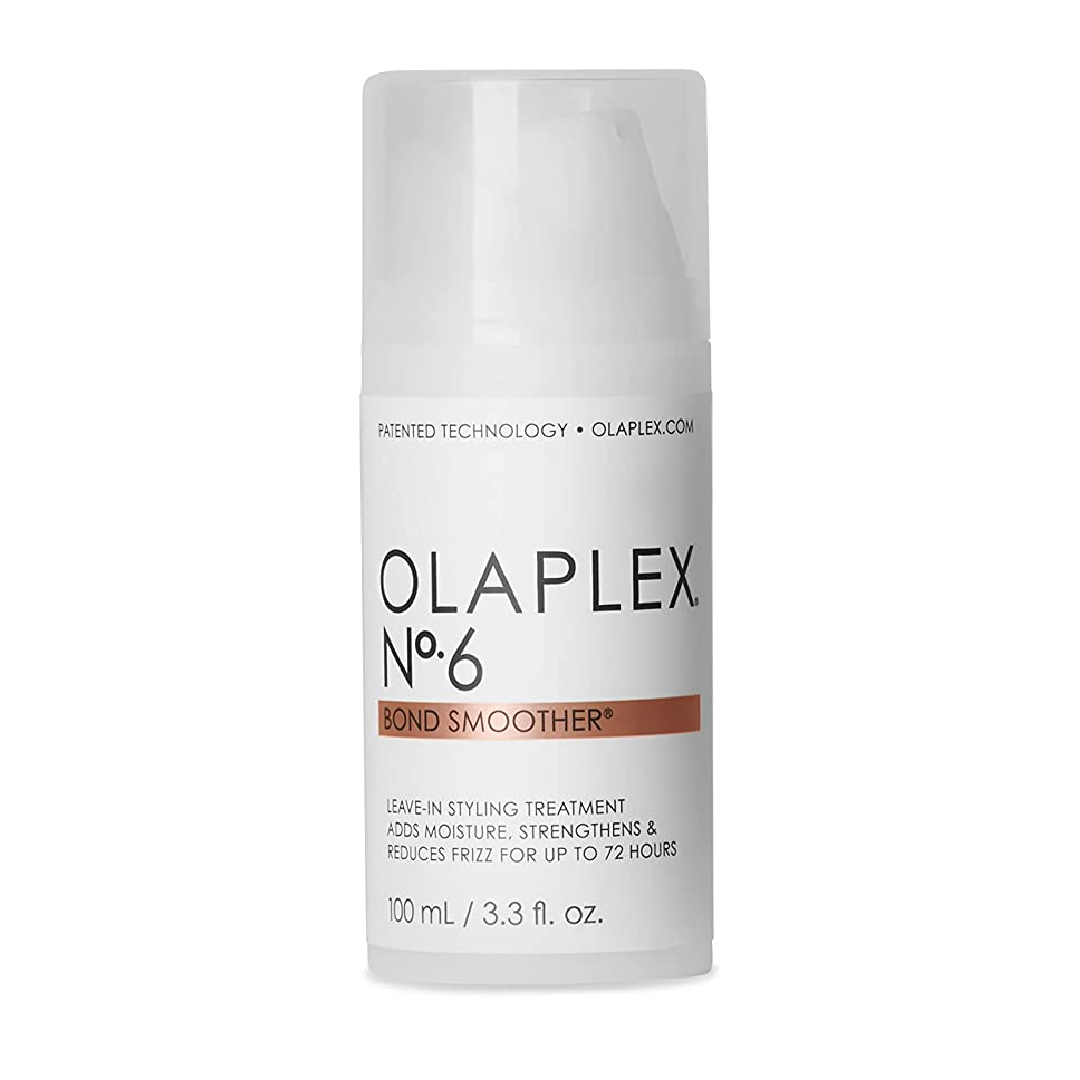 This is probably the product on this beauty roundup that I've been using the longest. I bought this several months ago when the Bella Hadid-inspired Olaplex bun trend was going around on TikTok.
The lower half of my hair is a bit damaged from previous bleaching and dying, so I thought I'd try Olaplex's bond smoother. Olaplex No. 6 is advertised as being able to reduce breakage, visibly strengthen your hair and reduce frizz. You can use this product on damp or dry hair. I really like how my hair dries with this in, so I tend to use it while my hair is still damp. I usually air dry my hair and this product helps give it a smooth and frizz-free final look.
Olaplex No. 6 bond smoother, $29 
I see a lot of people on TikTok using the bonding oil, as well. Olaplex recommends adding a few drops of Olaplex No. 7 to Olaplex No. 6 for added smoothness and shine. I feel that using both products together makes my hair look and feel better.
Olaplex no. 7 bonding oil, $30 
---
The best TikTok pet finds (and they're all dog-approved)
I found the following products while scrolling through adorable pet content on TikTok, and decided to let my dog test them out for himself. Sorry cat owners, I didn't pick up any cat products.
Lululemon City Adventurer nano backpack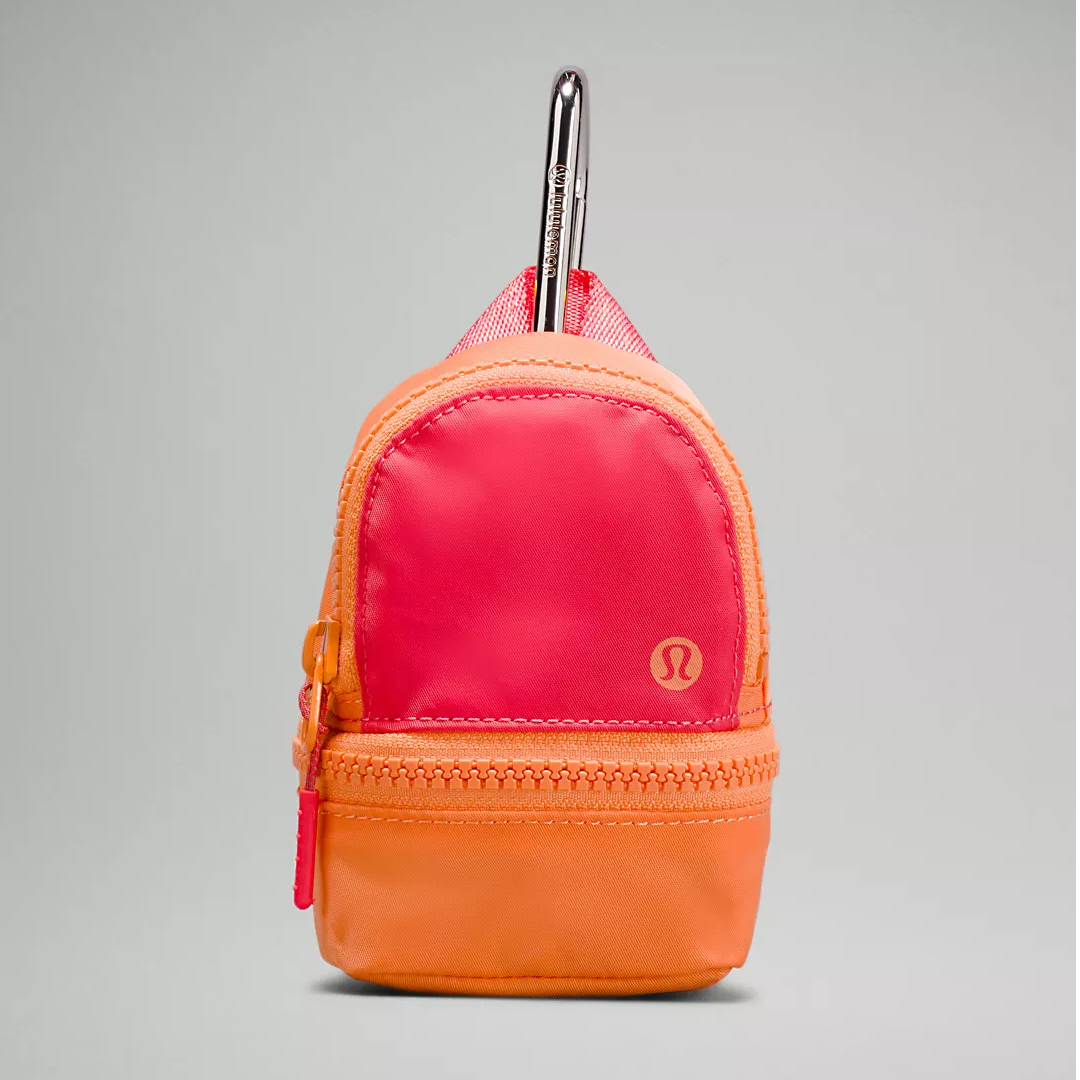 Who can resist videos of adorable dogs wearing tiny backpacks? After seeing the Lululemon City Adventurer nano backpack on TikTok, I decided to buy my dog one of his own.
The bag itself is adorable. It looks quite tiny on my larger dog, but still very cute. The dogs on TikTok wear it attached to their harness like a little backpack, but my dog wasn't the biggest fan of that. He's fine with it for pictures but finds it uncomfortable for walking, so it's become more of a leash keychain than a doggie backpack.
The bag actually holds a decent amount. I've been carrying around about two handfuls of dog treats, an extra roll of bags and my inhaler for our walks. All in all, it's cute for photos or TikTok videos and a much cuter alternative to the dog mom fanny pack that many of us have sported to hold treats on walks.
Lululemon City Adventurer nano backpack, $34
---
Yeti Boomer 4 dog bowl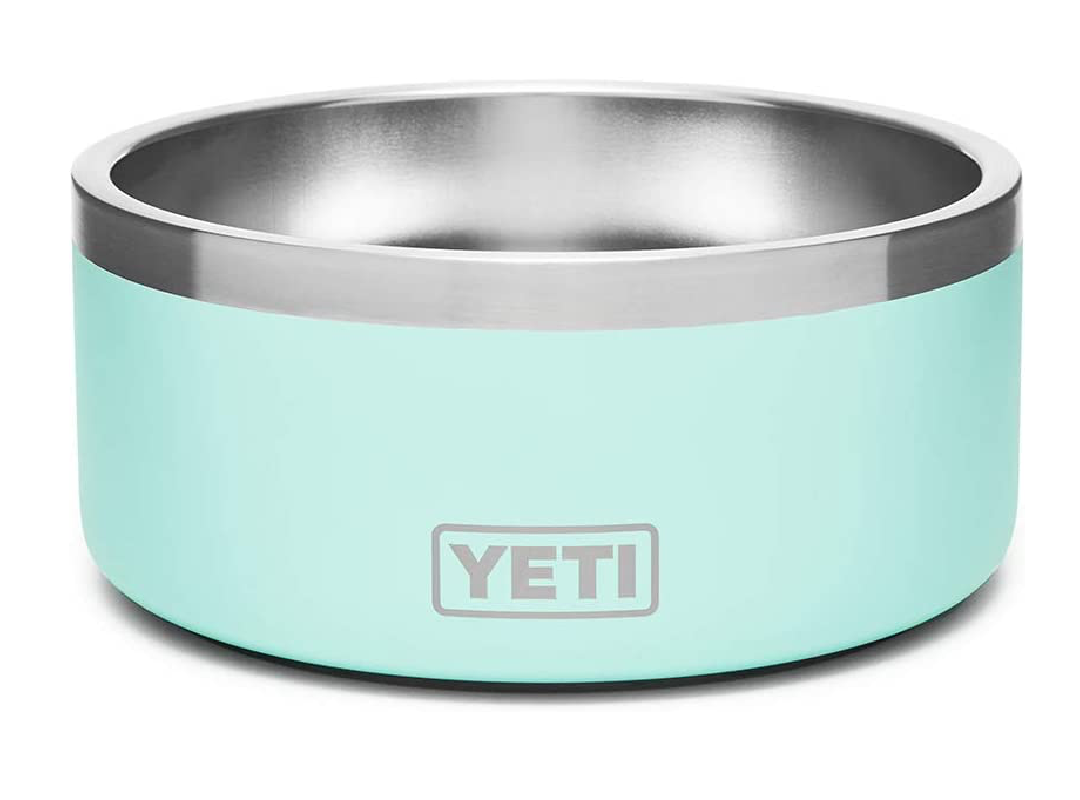 Yeti products are super popular, but did you know that the company also makes dog bowls? I didn't until a video popped up on my For You Page. Since my dog is super picky about his water and what I put it in (he strongly prefers Brita water over tap, but his favorite is ice water in a Starbucks cup), I thought we should try the Yeti dog bowl. 
Harley likes that the Yeti bowl keeps his water cold for a bit longer. I like that it's a sturdier bowl that is hard to push, flip or knock over, which keeps the water in his bowl instead of on my floor. The bowl itself is really easy to clean.
Yeti Boomer 4 dog bowl, $40 
We got the Boomer 4 dog bowl, which holds 32 ounces of water. Since I'm home during the day and my dog prefers to drink freshly-poured cold water, the smaller size works well for us. However, if you leave your dog at home all day and don't want them to run out of water, the Yeti Boomer 8 bowl would probably be a better choice. It holds 64 ounces of water.
Yeti Boomer 8 dog bowl, $50 
---
Multipet Lamb Chop dog toy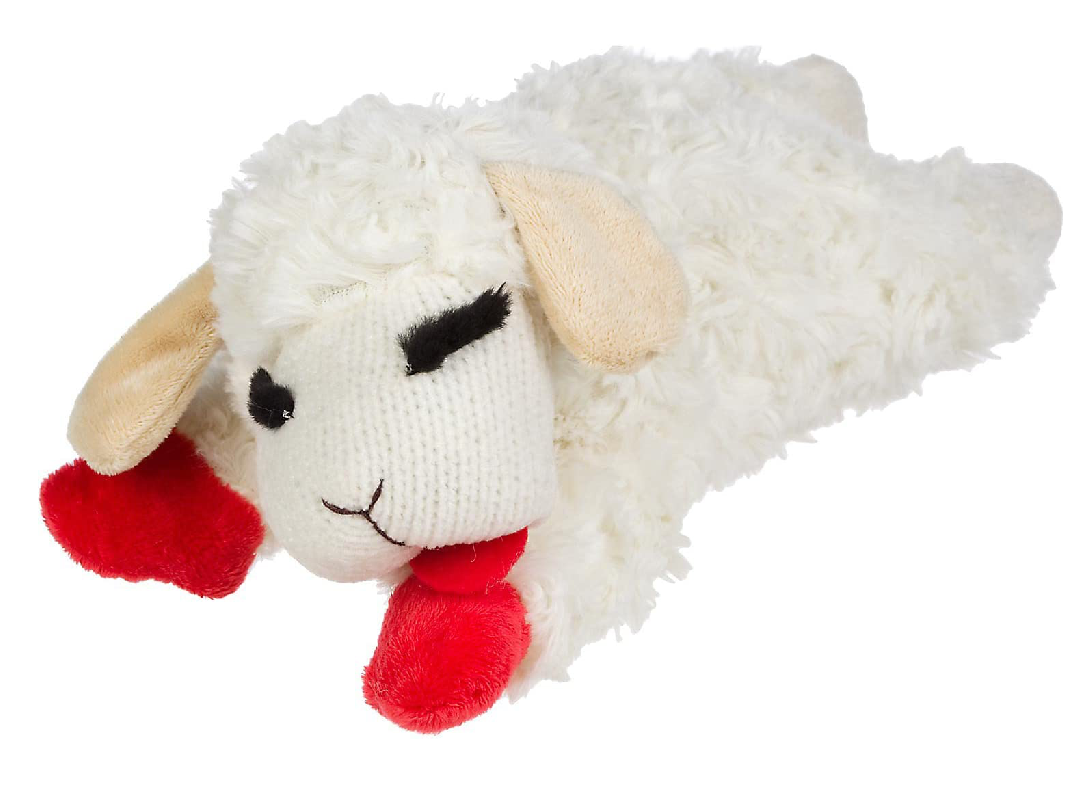 I've been seeing tons of videos of dogs on TikTok that are obsessed with this stuffed lamb toy, so of course I picked it up on our last trip to Petco. I'm not entirely sure what it is that makes dogs go crazy for this toy, but my dog has been having fun with it. I will say that my dog doesn't tear up his toys, so while this works great for him I'm not sure how well it will hold up against a more determined chewer.
Multipet Lamb Chop dog toy, $15  
It also comes in a larger size for extra-large dogs.
Multipet Lamb Chop dog toy XL, $12 (reduced from $15)
---
Related content from Essentials: