Once upon a time, I only ever had one expectation of my beauty products: that they work. But my purchasing power now relies on factors besides efficacy. It also includes the origin, ingredients and environmental ethics behind each product, in addition to how well it will wear on my face in Australia's varying weather conditions.
I am not the only consumer with multiple considerations. Research from IBISWorld shows there has been 5.5% growth in Australian cosmetics, perfume and toiletries manufacturing in the last five years.
These smaller niche brands are capitalising on two big changes in beauty: the first is increasing demand for "healthy" and ethical beauty products; the second is the rise of skincare makeup hybrids that promise high performance.
Many indie Australian beauty brands are cruelty-free, organic or both, and plenty list local botanical ingredients. Others lean into Australia's reputation for intense sun and extreme humidity to make claims about efficacy. For instance, there is growing domestic and international interest in Australian-made suncare thanks to the stringent standards placed on local SPF products, and these brands claim their products are better for local conditions than the big international legacy players.
But how do their claims stack up in the real world?
I put some of Australia's biggest new players in beauty to the test and asked experts for their takes on the products' ingredient lists.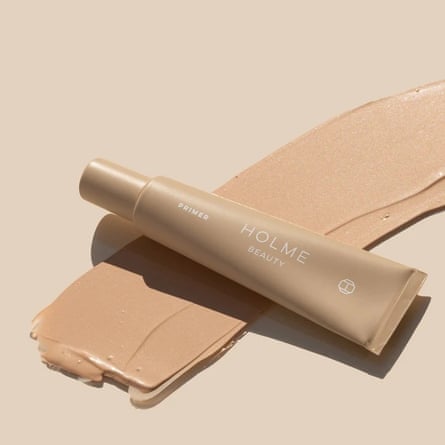 The premise: This "multi-use tube of radiance" promises nourishment and a beautiful complexion.
The experience: Quite possibly the primer I have been waiting for my whole life. This slides on easily, stays put even in intense humidity (and on top of sunscreen) and, remarkably, even offers some concealing properties. It comes in three shades.
The expert verdict: "[It is] essentially a cosmetically elegant moisturiser with shimmer that helps smooth out skin texture with moisturising ingredients," says Dr Michelle Wong, a cosmetic chemist and founder of Lab Muffin.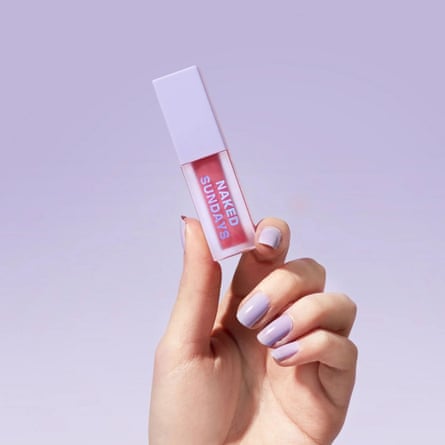 The premise: An industry "first" broad spectrum SPF50+ lip oil with hydrating, anti-inflammatory and antioxidant properties.
The experience: I am a big fan of Naked Sundays' face mist and this gloss works a treat too, but despite the bright colour, it is more sheer when on.
The expert verdict: The combination of chemical and physical sunscreen in a hydrating lip oil is a plus for medical and cosmetic doctor Dr Yalda Jamali, who says the natural flavouring "is a positive, as usually, chemical sunscreens do not taste nice and compliance is poor".
The premise: A broad-spectrum serum sunscreen for those who want to look "arrogantly luminous" from the brand's range of tick-all-the-boxes suncare.
The experience: I have previously only used cream sunscreen formulas, but this lightweight SPF 50+ serum has serious swaying power – a lighter, dewier alternative that sits as well under makeup as it does solo.
The expert verdict: Though she warns the perfume might irritate some skin types, Jamali says the ingredients are winners. "This is a great chemical sunscreen with two different chemical SPF agents, UV absorber and a UV filter," she says. "In addition, it has terminalia ferdinandiana [kakadu plum] fruit extract which enhances UV protection. The glycerin and silica will give a nice hydrating texture to this SPF, which can make it very favourable under makeup."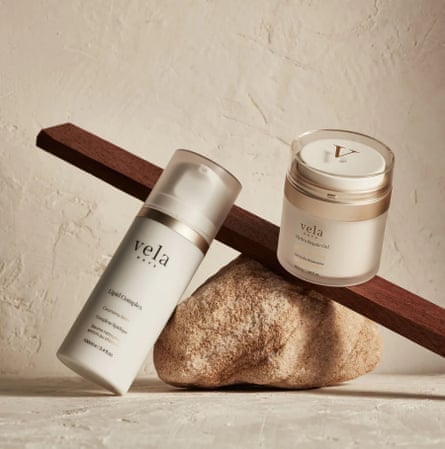 The premise: A gel-to-milk cleanser that offers "a first cleanse on dry skin and a second cleanse on wet skin".
The experience: So luxurious in application, and in the soft and clean feeling it left my skin with afterwards.
The expert verdict: Jamali says the antioxidant and anti-inflammatory properties of this cleanser's cannabinoid ingredients could be suited to sensitive skin, with the PH balance in this product less likely to cause irritation.
"I tried this myself and I absolutely loved it," she says. "The ceramides in this cleanser will help with skin barrier repair. [It] melts away makeup beautifully and does not irritate or congest the skin."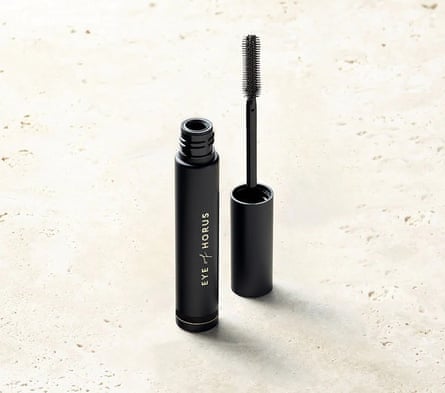 The premise: A cruelty-free, long-wear and water-resistant mascara to lengthen, curl and volumise lashes.
The experience: Not as dramatic as I would like (for night wear, at least), but it gave good length and did not smudge, even under water.
The expert verdict: "Water-resistant mascaras can be useful for humid weather, so it stays put and doesn't transfer to your cheeks," Wong says of this formula's polymers and waxes, which also work to ensure lasting pigment.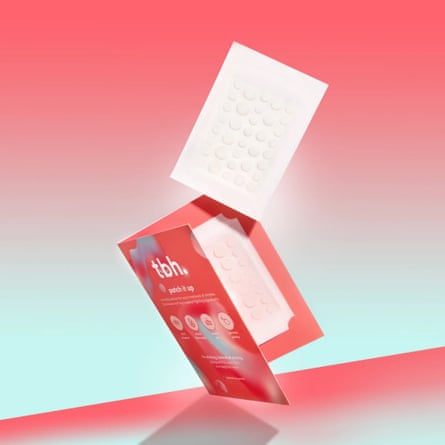 The premise: Part of a broader range of acne-related care with "breakout fighting ingredients" to speed up recovery time of active pimples.
The experience: Effective at minimising pimples and, impressively, I got a full 18 hours out of these when not wearing makeup.
The expert verdict: "These include great ingredients such as tea tree oil, niacinamide and salicylic acid," Jamali says. "Not everyone's skin may like the ascorbic acid [but] the hydrocolloid will protect the skin if the spot has already been squeezed or there is a break in the skin barrier."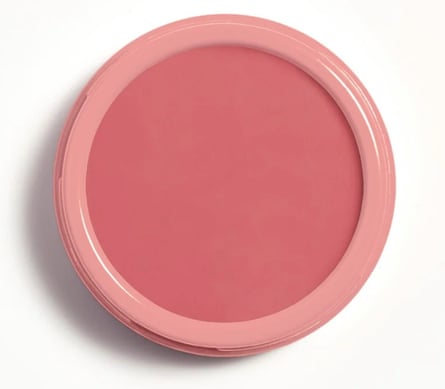 The premise: A blendable lip and cheek tint with "active ingredients that plump and heal".
The experience: I am used to softer, gel-like textures, but this creamy formula meant I was able to better control my application, and even though I had to work fast (it dries fairly quickly), I was chuffed with the subtle result. Not sure how much healing it did though.
The expert verdict: "Great if you have dry skin or want a dewy finish for your cheeks," says Wong, but she points out that it contains polyethylene, despite Flavedo & Albedo's "zero plastic" claim. "Polyethylene improves the texture and application of wax-based products [but it is] a bit controversial because there isn't much transparency around whether the forms used in cosmetics are soluble and biodegradable."
The premise: High-shine, chip-resistant and "natural" breathable nail polish made from vegan, non-toxic ingredients, and infused with certified organic ingredients like kefir and avocado oil.
The experience: Loved the fast-drying formula, but cannot say it lasted much longer than what I am used to. That said, those who do not have to wash a million pieces of fruit a day for their children might find it better-wearing.
The expert verdict: "Kester Black uses traditional solvents and polymers, like butyl and ethyl acetate and nitrocellulose to create their chip-resistant polish," says Valerie George, cosmetic chemist at SimplyFormulas.com. "While they do claim to be free of 12 ingredients, some of these ingredients would never be used in nail polishes anyway and other ingredients have proven safety evaluations for use in nail polish."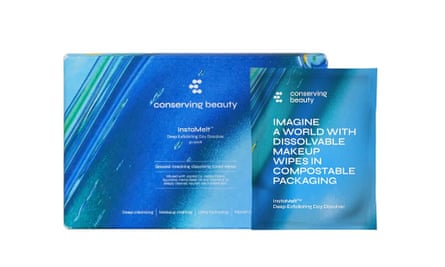 The premise: A "world-first" dissolvable makeup-removing wipe that is completely biodegradable and microplastic-free, and enriched with a "nourishing blend" of hemp seed, jojoba oil, jojoba esters and squalane, from a brand focused on conserving water.
The experience: So convenient! These will become a regular part of my routine when I am rushed or travelling. Makeup comes off in the same way as it would using an oil cleanser (so I do need to wash the greasy feel off afterwards) and the wipe takes seconds to fall apart in water.
The expert verdict: Jamali says this "oil-heavy" product would suit as the first step for a double cleanse, but warns that its exfoliating element could impair the skin barrier if used every day. "I don't recommend wipes in general [but] I can see benefits and use to them," she says. "I think it's a wonderful step forward in terms of sustainability."