Salon software, beauty supplies, and training courses at Professional Beauty London 2023
Professional Beauty London is returning to ExCeL London with the biggest line-up of software, supplies, and training brands in the beauty industry on March 5-6.
Managing your clients bookings, storing personal data and marketing to fill last minute appointments is a key part of every beauty and spa professionals business. Whether you're running a big salon, a small boutique spa or your own freelance company, salon management software can be a huge asset. So, if you are looking to automate booking reminders, improve your customer communication and receive a great deal of marketing support from some of the best in the business, don't miss the opportunity to test and compare the leading software brands all under one roof.
Looking to add additional revenue streams to your business? Discover training courses and qualifications to upskill you and your team. Watch live demonstrations of the latest trends that you might want to implement into your treatment menu and meet the brands catering for the growing demand in ear piercing. If you're wanting to expand your business with new services, book yourself in for expert training or need software assistance to help manage your growing client lists, then you need to pay a visit to the software, training, and supply brands that can help you to transform your client's experience and boost your business in 2023.
This is your chance to meet the brands in person before you invest – understand more about their products and how they work, discover the marketing and support they can offer your beauty business and the training on offer when you sign-up….and even negotiate! This is your biggest opportunity of the year, invest time in planning your next move.
Discover some of the software, supplies, and training brands that will be exhibiting at Professional Beauty London here:
Salon Management Software: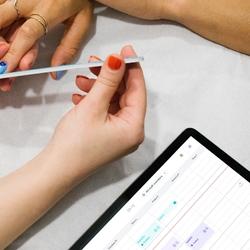 Treatwell, Headline Sponsor of Professional Beauty London:
Treatwell enables hair and beauty professionals to manage their business in all its aspects with its 360 degree salon management software, Treatwell Pro. Not only that, but Treatwell also gives salons visibility on Europe's largest marketplace by making them bookable to millions of customers. Here are some ways Treatwell Pro helps professionals and salon owners in the day-to-day running of their business:
Fill the calendar: Clients have the freedom to book 24/7 on the Treatwell marketplace. As a result salon owners will see their calendars filling up without lifting a finger.
Take back time: Let's face it, admin tasks are never fun, but with Treatwell Pro, salons can wave goodbye to time spent on admin tasks with seamless digital calendar management and effortless payment.
Be discovered: Salons are given their own unique profile on the Treatwell marketplace, allowing them to be found by millions of people. Verified reviews and effortless integration across Google, Apple Maps and social enable further visibility, not just on the marketplace.
Build loyalty: Owners have the ability to create unique client experiences by customising their appointments such as adding client history, technical notes and more – all at their fingertips.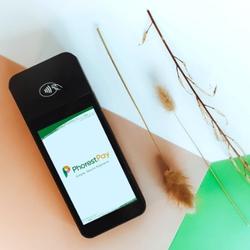 Phorest:
Phorest Salon Software was born on the salon floor & bred to help you thrive! With over 9,000 spas & salons as customers across the globe & growing, Phorest is the system of choice for forward-thinking salon owners. Phorest is packed with amazing integrated features to increase your bottom line, help boost your brand & help you make smarter decisions from one simple tool.
An exciting recent new launch are PhorestPay Card Terminals that are fully integrated with your Phorest software. Now you can have ONE seamless system for taking payment from your clients. From when they book an appointment with you to when they tap their card at checkout. Be sure to visit the Phorest booth ( L33 ) where we have a special offer for new clients to get free access to one of their many groundbreaking features, worth up to £2K
Vagaro:
Vagaro is a customisable beauty booking and management software platform that provides user-friendly software for all booking and management needs. Visitors to Vagaro's stand will be in with the chance to win free "Vagaro Bucks" to be used as a form of payment on the Vagaro platform. The stand will also showcase new software features such as the ability to add 'Cleanup Time' to treatments in your calendar.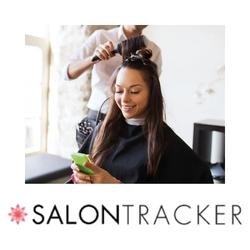 Salon Tracker:
Salon Tracker is an all-in-one management software designed to help salon owners with their businesses' day-to-day running. Specialising in online booking and multi-site management, Salon Tracker is designed to help organise salon businesses whilst boosting profits.
Training: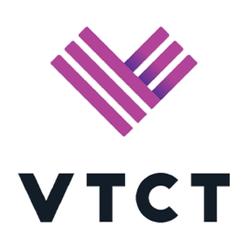 VTCT:
VTCT is an Award and End-Point Assessment Organisation that offers technical and vocational qualifications in a variety of topics, including qualifications in Hairdressing and Barbering, and Beauty Therapy.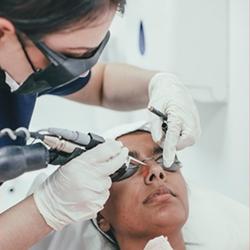 NHBF:
The National Hair and Beauty Federation (NHBF) is the UK's largest trade association for hairdressing, barbering, and beauty salon owners. The NHBF aims to advance education for the benefit of the public, they do this by offering an NHBF membership which is designed to help you boost your business by keeping you and your business legal, safe, and up to date.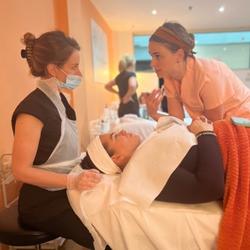 Skin Philosophy:
Skin Philosophy Training offers clinical training and consultancy in a broad range of aesthetic treatments, acting either as a catalyst to start your own business, or as a source of professional development for a practicing beauty or medical practitioner. We welcome applicants from all educational backgrounds – and have courses that range from beginner to advanced. A range of flexible course options are available, ranging from online learning and flexible on-site training that is tailored to your individual needs.
Supplies: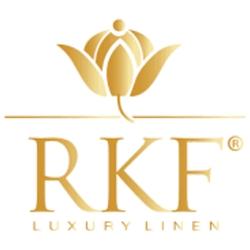 RKF Luxury Linen:
RKF Linen designs, produces, and manufactures world-class linen for the beauty and wellness industry. With 17 International Awards and an unmissable presence in 77 countries globally, RKF Linen are suppliers who personify luxury.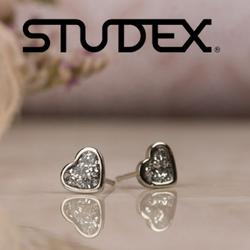 Studex:
Studex is recognised globally as the world's largest manufacturer of Ear Piercing, Instruments, After Care, and Retail Products, with the Studex name being a signifier of trust and safety in Ear Piercing. Add a new dimension to your business by adding Ear and Nose Piercing with Studex and Medisept, with both offering low set-up costs with excellent margins and fantastic profit potential.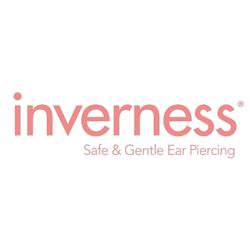 Inverness:
The Inverness Piercing System, the most technologically advanced piercing system, is a hand-pressured piercing instrument that is designed to pierce accurately in one, smooth, gentle, quiet motion. Exclusive show offers and piercing throughout the show so you can experience the service personally.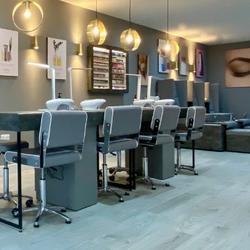 REM: 
REM has been creating quality salon furniture for over 100 years, and it is these years of experience that have positioned the REM brand as a leading supplier of furniture and equipment to the salon, barber, and spa industries. With a manufacturing facility boasting a skilled workforce and state-of-the-art Technology, REM creates a wide range of unique products all available in a variety of finishes and colours – to help you realise and achieve your dream Salon
You won't want to miss this opportunity to learn from the leading software, training, and supply brands about what they can offer you and your business.